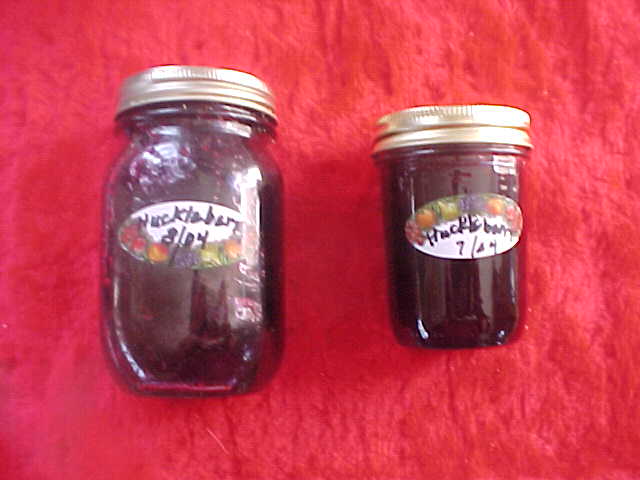 our huckle berrys are picked fresh in the mountain ranges of Idaho,
they are cleaned by hand and then cooked slowly for making the jams. No artificial flavor or preservitives have been added, excellent on our favorite fry bread, or any thing you would like. Try some today
you cant buy this jam in a store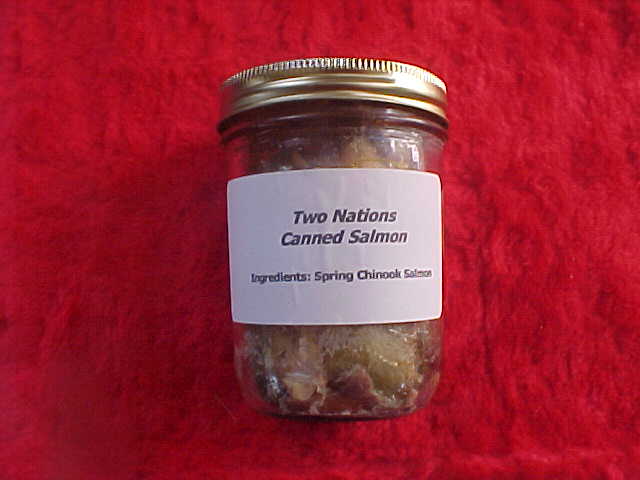 Canned Salmon is packed fresh in its own natural juices. Our canned smoked salmon is slow alder smoked and packed in only its natural juices. Each one is hand prepared gaurenteeing the best finest product to reach you.
Plain salmon pint
Price $ 8.00
Plain Salmon Quart
Price $12.00
Smoked salmon pint
price $10.00



Coming soon
Smoked Sturgon
Smoked Trout
Buffalo Jerkey
Elk Jerkey
Deer Jerkey
Fry Bread Mix
other types of Jams Jellies and preserves
and more!!!!
1lb Of Buffalo Jerky
Slow dried with exquizite flavor,
lightly seasoned with salt and
pepper $50.00
or#buff1000